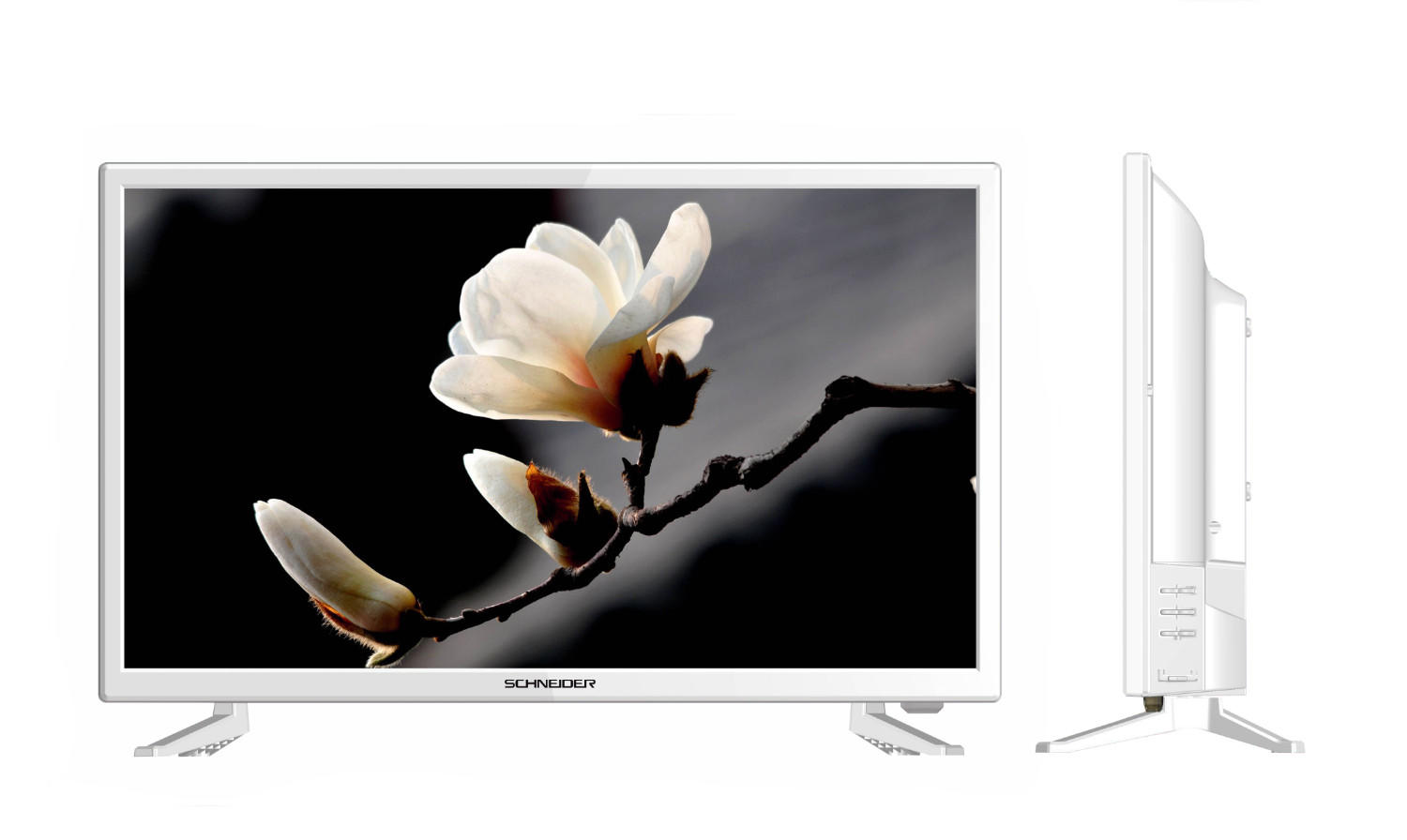 Uncategorized
LED 24" TV -61 cm white
LD24-SCH13WHT
Schneider introduces its white LED 24" TV screen, the best technology for image quality in an ultra flat screen.
Unequalled colour output with the LED Schneider TV.
With the Schneider LED technology, enjoy a stylish and energy saving TV set, and also access a type of screen providing the best contrasts and the most beautiful projected images. With a million of pixels this TV set gives an excellent HD resolution output and incredible image quality. The HDMI port also provides unparalleled sound output.
Téléviseur LED 24" / 61 cm blanc