Our history
Enhance your daily life
More than objects, this is the story of a passion.
Founded in 1934, Schneider is a leading French brand known for the quality of its appliances and its commitment to making technology accessible to all. As efficient as they are beautiful, Schneider appliances give your home an authentic elegance that enhances your daily life.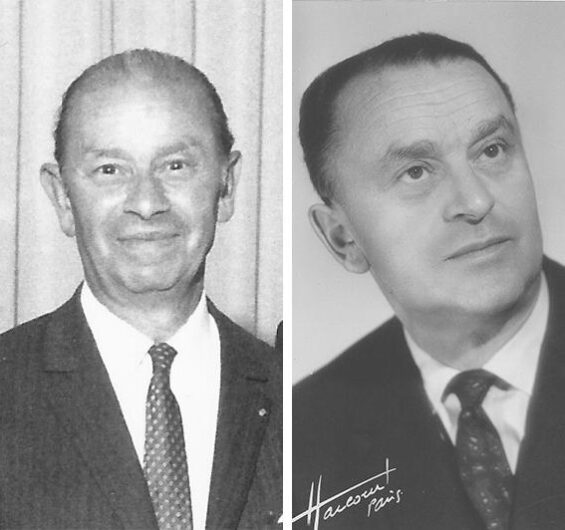 A couple of years later, in 1936, the brothers launched a second company, SERT, which specialized in the construction of electro-radio equipment.

From the very beginning, this fraternal duo were among the leading pioneers of radio and television design in France.

The brothers' success could not be contained. Indeed, in 1939, their Schneider Frères company was considered one of the most important businesses in the French market.
Dates Slider
1931
1934
1939
1947
1952
1955
1960
1963
1967
1970
1980
1990
2005
2015
At just 25 years of age, Jacques Schneider set to work in Paris developing his own inventions of TSF devices. His younger brother Sacha joins him in France and the self-taught duo begin a fabulous adventure together.
The Schneider brand focus on the TSF, creating the Pygmée radio set, which was heralded as one of the first attempts to miniaturize a TSF station.
The Schneider workshop, located on Rue Daudin in Paris's 15th arrondissement, employs over 200 workers.
Schneider develops its very first television, already deemed remarkable for its appealing aesthetics and the high quality of its materials.
Schneider relocates to a modern factory in Ivry-sur-Seine and becomes one of the nation's leaders in television production.
Launch of Romance FM: Sacha's wife, a pianist and music lover, bestows musical names on each station. The Schneider brand continues to stand out for the quality, elegance and affordability of its products.
Launch of the Cader transportable station, designed as a small luxury case with revolutionary materials and shapes.
Opening of the Le Mans production site, employing 1200 people. Schneider produces a radio set every 80 seconds and a TV every 3 minutes.
Creation of the first color TV and launch of the Popsy, portable TV of less than 10 kg available in 3 colors, white, red or yellow.
The new Trans 2000 color television set is equipped with a tulip base and becomes the emblem of an entire era.
Launch of Artron technology. Schneider became one of the first brands to offer a flat screen TV with square corners.
Schneider extends its production to include video recorders and camcorders, the key products of the decade.
Schneider is still evolving with plasma screens.
Remaining faithful to its values, Schneider is returning to the consumer electronics market, reintroducing notions of color, aesthetics and fun to its high-performance products.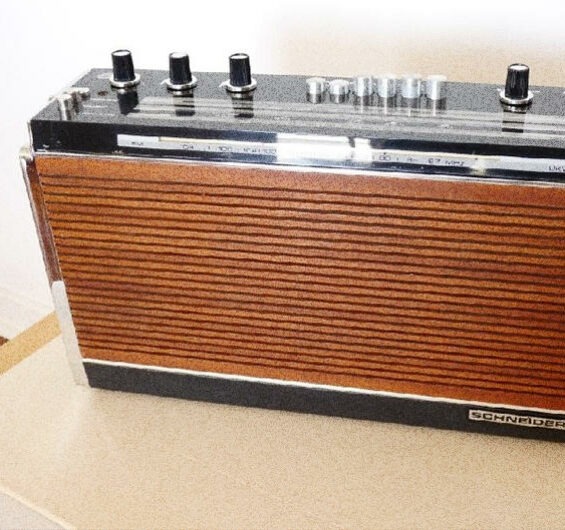 Schneider's history is marked by major creations, such as the invention of the Pygmée radio set.
Since the very beginning, the brand stood out from its competitors with its beautiful aesthetics, often renowned for the elegance of their woodworking.

Always innovating, the Schneider brothers were the first to create the push-button found on keyboards of electronic calculators and later installed on arcade terminals.

Building on the miniaturization of used technological components, the Schneider brothers continued to develop their range of easily transportable radio sets and, in 1957-1958, they launched their first high-frequency models. Even then and still today, the brand was acclaimed by specialist critics who praised Schneider's innovation and value for money.

The brand also embarked on the creation of television sets in a new technological era, launching the famous Popsy portable TV, a wonderful, lightweight model available in several colors.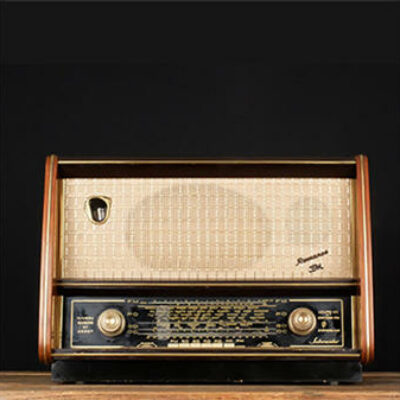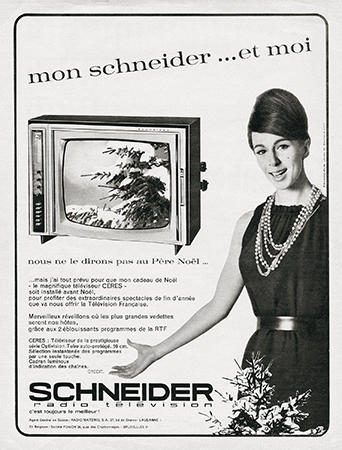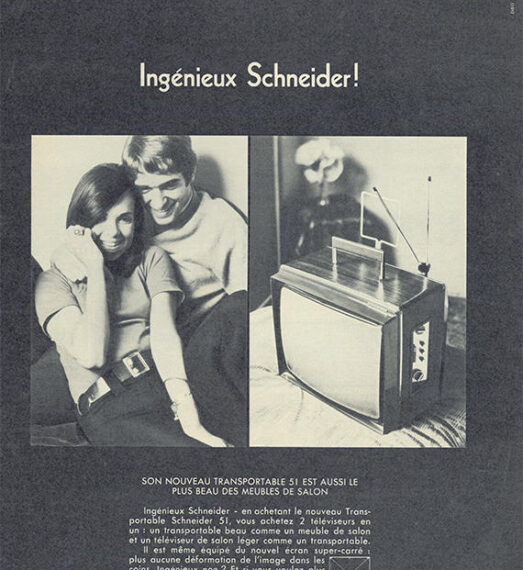 The Schneider story is distinguished by a privileged relationship with the public, perfectly illustrated by the advertising campaigns that characterized their eras and left an imprint on the collective memory.

Schneider's advertising and slogans created a passion for the brand, building on the emotions stirred by new technologies. Their focus on developing superb devices of immaculate quality, beautiful colors and exceptional performance left no soul untouched.

The Schneider brand has gradually created a deep sentimental attachment between company and customers that remains as strong today as ever before.