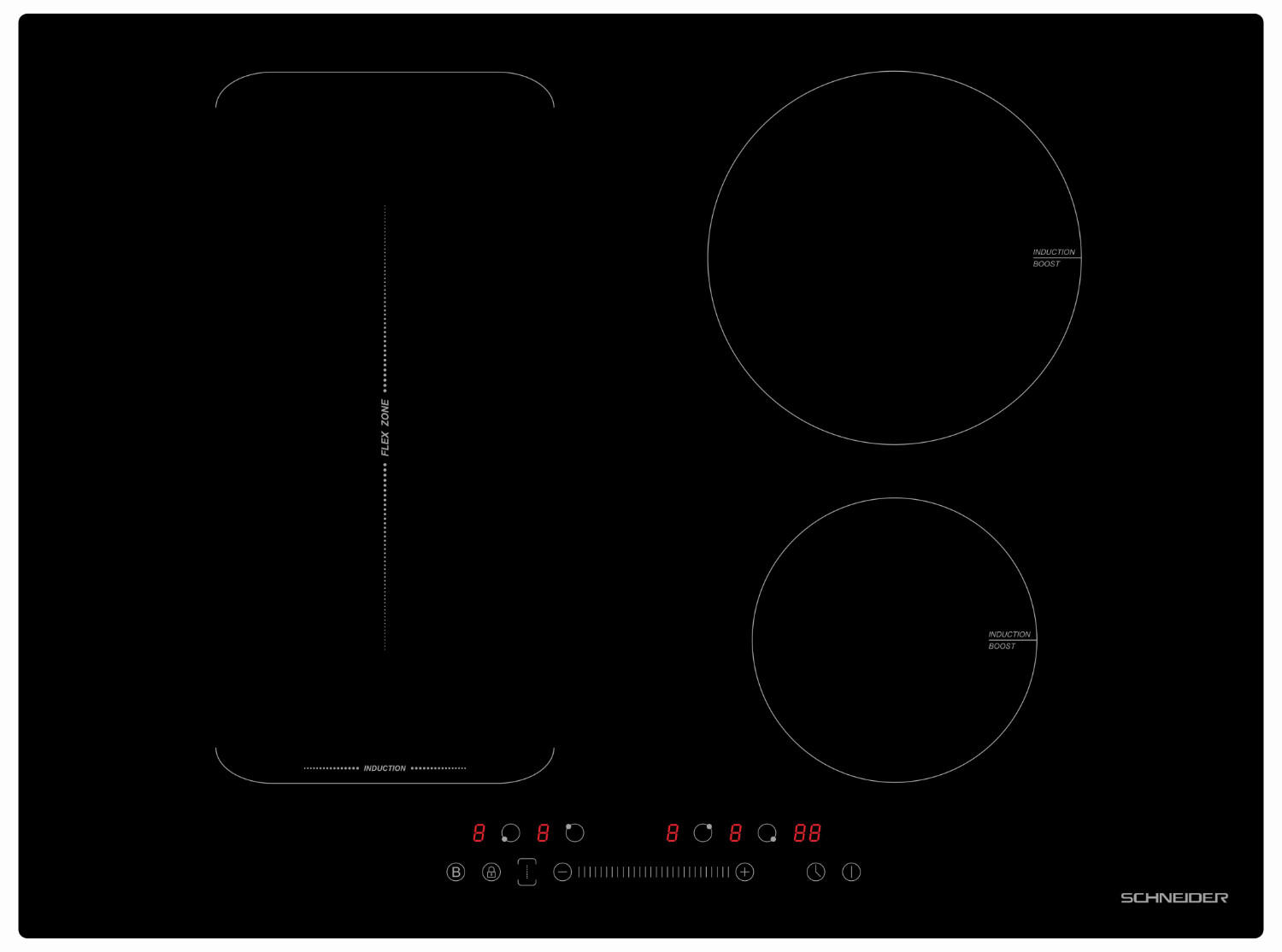 Large electrical appliances
Induction hob 4 fireplaces
SCTI7041N3/1
Fast and economics : the Schneider induction hob facilitate your everyday life.
Multi sliders and touch keys control
Fast, energy saving and safe: the built-in induction hob by S makes your every day life easier.
Electromagnetic induction technology ensures total safety as the hotplate switches off once you remove the pot or pan: no more burning risks. Hyper precise, induction quickly increases and lowers temperature, no more overspilling pots and hello well grilled steaks! Energy saving, the S induction hob saves you 30 to 60% on your electricity bill! After the meal, the induction hob can easily be cleaned with a sponge.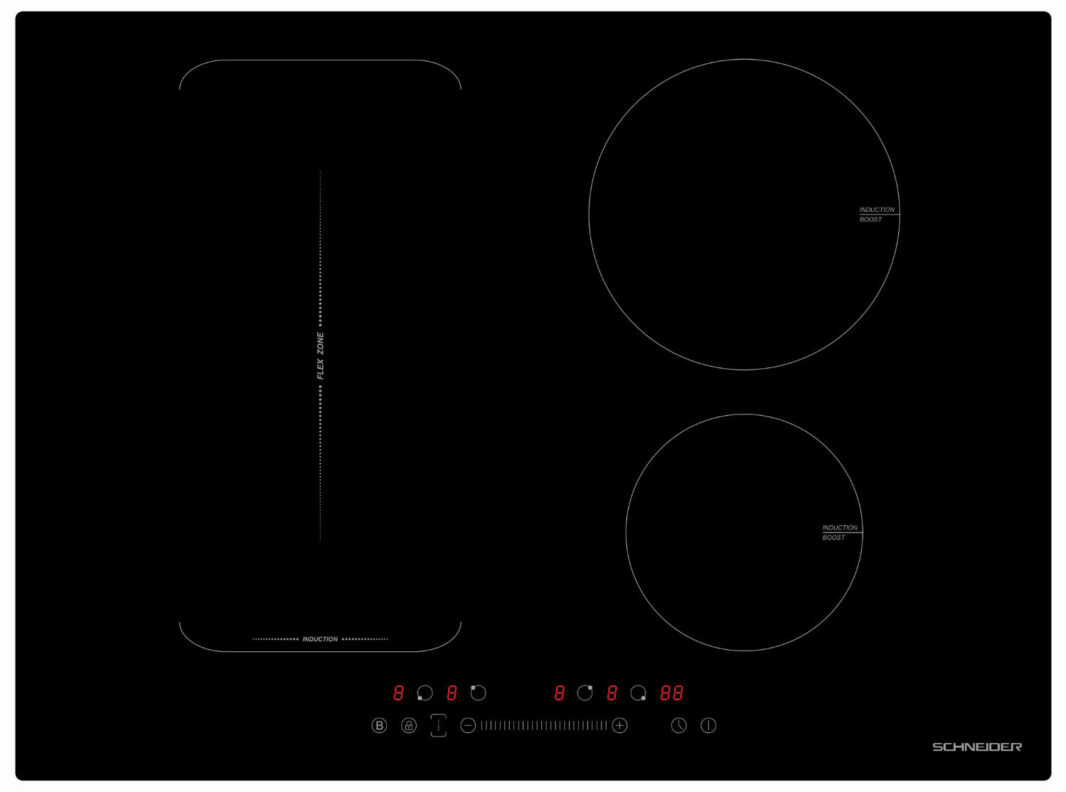 Table de cuisson à induction 70 cm