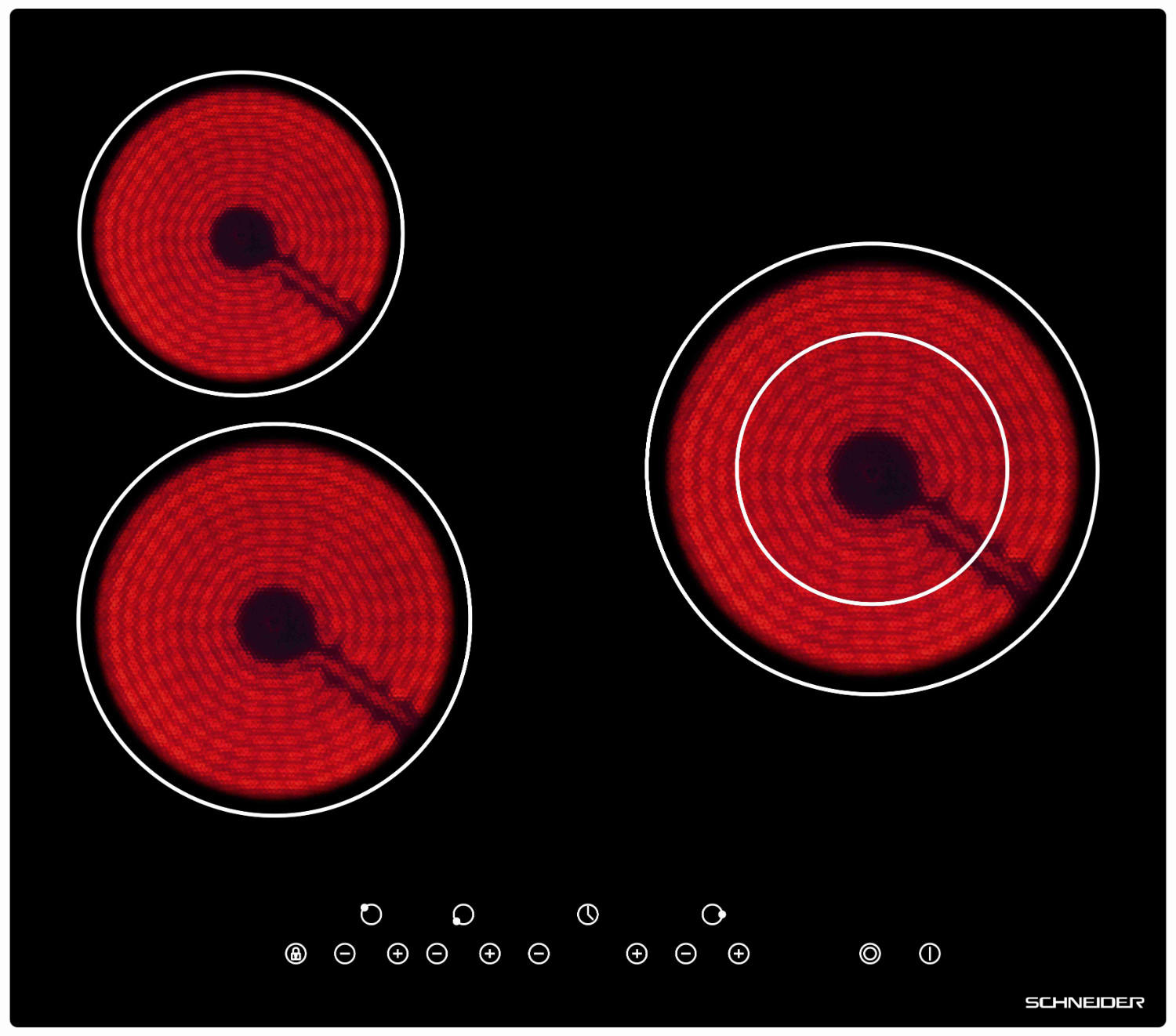 Large electrical appliances
60 cm ceramic hob 3 hotpoints touch buttons
STV603
The 60 cm Schneider hob is ideal to fry meat or to simmer delicious dishes.
Double crown hotpoint, 13.8 cm or 23 cm
S ceramic hob: the new generation electric hob!
The S ceramic technology provides dishes prepared or grilled to perfection with its radiation hotpoints. A simple touch of the keys is enough to regulate the cooking temperature: the control is intuitive and comfortable After the meal, the ceramic hob is easy to clean with a sponge. With its three large hotpoints you can cook for many dinner guests.
Table de cuisson vitrocéramique 60 cm 3 foyers touches sensitives