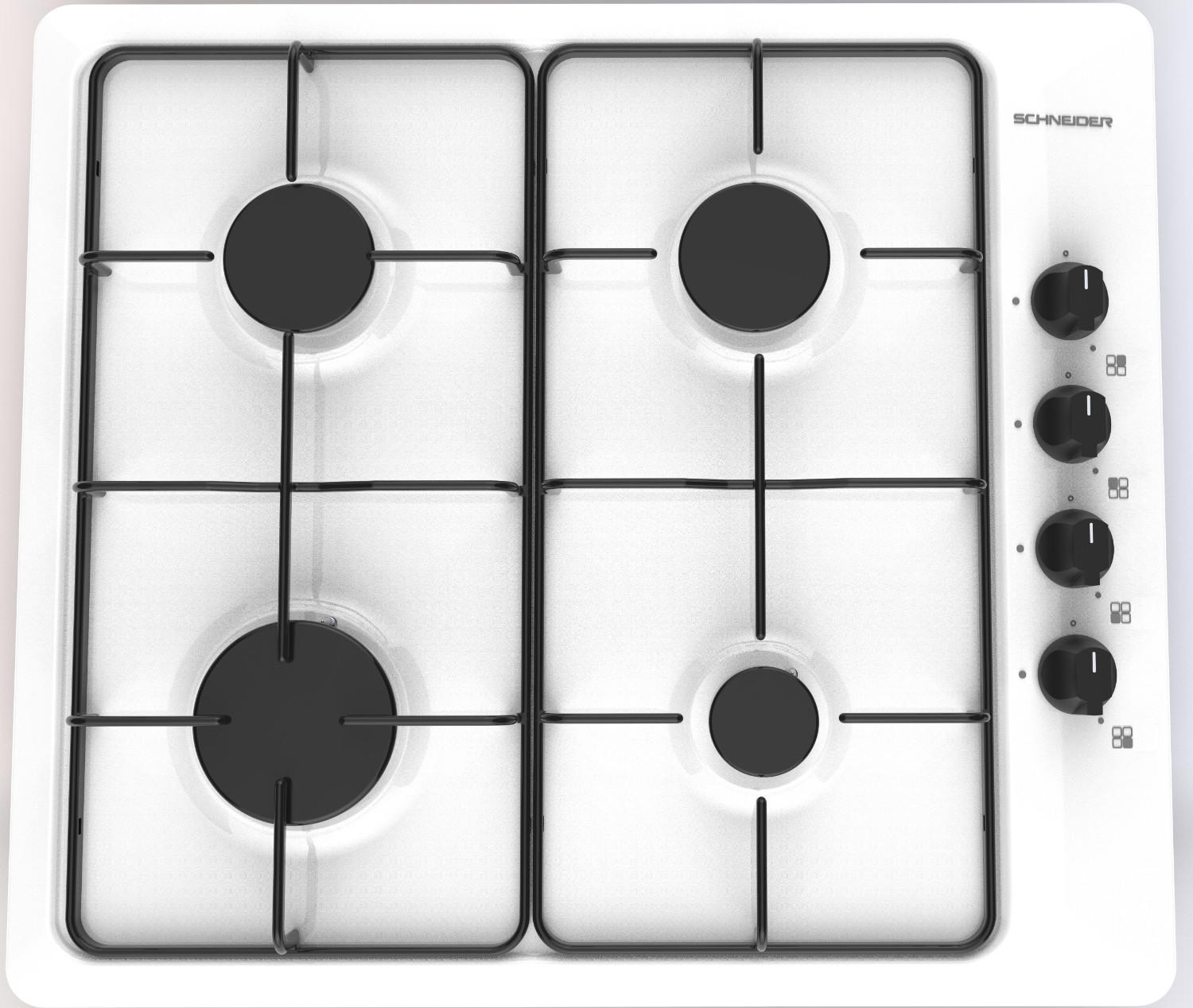 Large electrical appliances
60 cm white gas hob
SCTG6040B1
Quick, energy saving and safe: the Schneider built-in induction gas hob makes your daily life easier.
Cook like a master chef with the S gas hob!
Chosen by catering professionals, gas cooking accurately controls the cooking of your food with the constantly visible flame. Precise, gas allows to very quickly increase and lower temperature on each burner, goodbye overspilling pots and hello perfectly grilled steaks! After meals, the white enamel bases are dishwasher safe to keep your kitchen immaculate.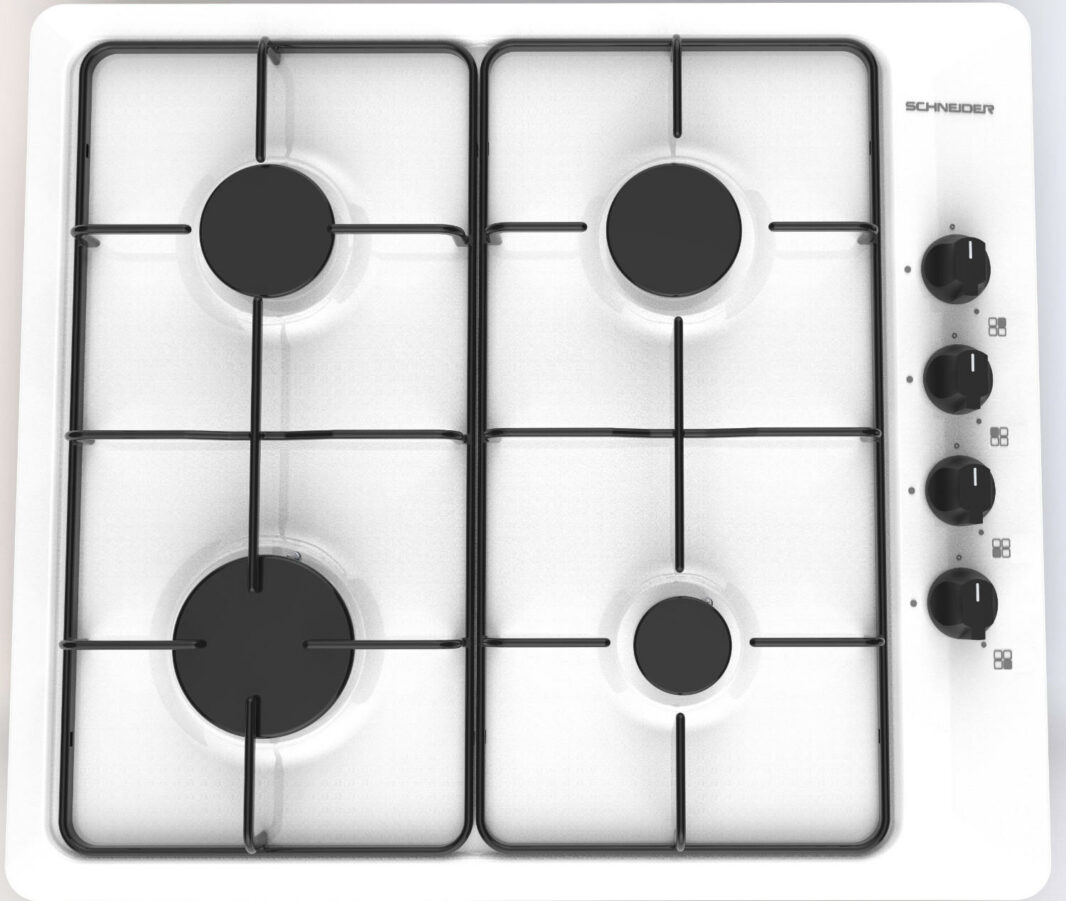 Table de cuisson gaz blanc 60 cm