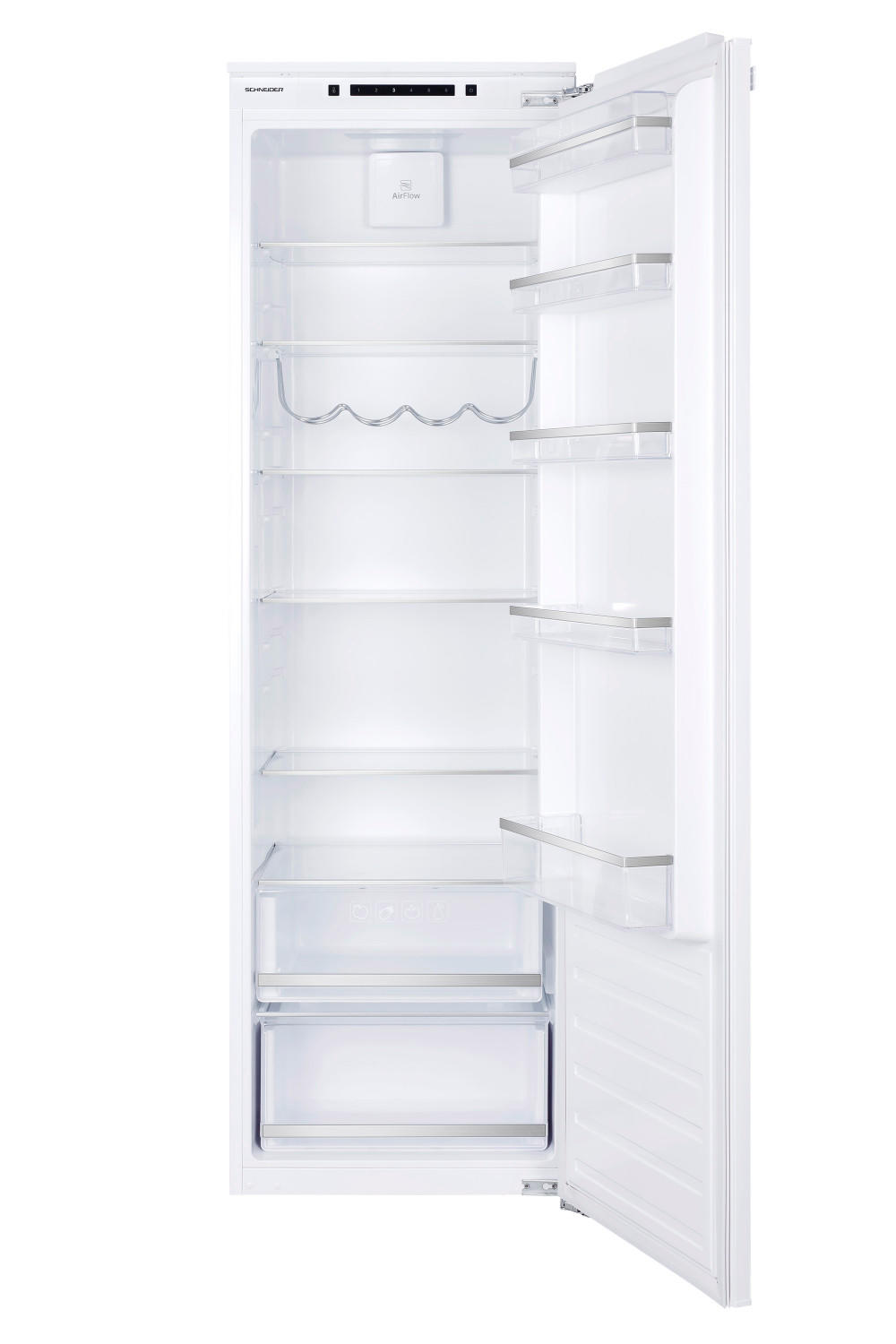 Large electrical appliances
Refrigerator 316L
SCRLA177B0
The Schneider built-in No Frost refrigerator gives a best food preservation.
LED lighting on the ceiling and sides
Technical and well designed: opt for the Schneider air mixed cold refrigerator
The smart Schneider dynamic cold technology mixes the air to create even temperature and humidity in the whole refrigerator: you can store your food where you want. Not to mention quicker return to cold after each door opening. This smart air ventilated refrigerator is equipped with digital temperature setting control and an open door alarm. Practical in use, the LED lighting on the ceiling and the sides allows you to see everything stored in your refrigerator and the vegetable container on telescopic rails at a glance.
Réfrigérateur encastrable 177 cm A+