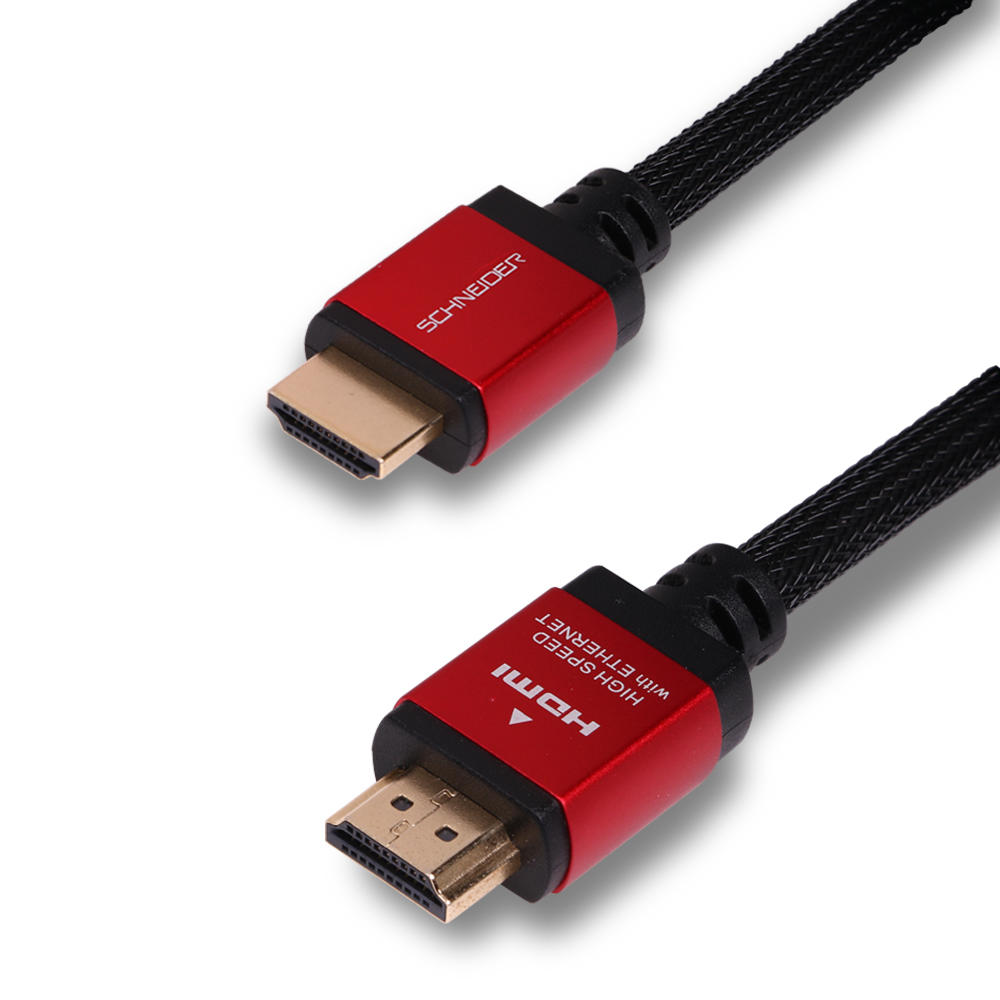 TV / Video
Premium aluminum HDMI cable 1.5m
3111
Schneider introduces the high definition HDMI cable: with a sturdy design and stylish concept, it guarantees optimal image and sound quality.
Optimisation of image quality
Enjoy your 4K screen and 3D with the cable HDMI premium 1.5 m by Schneider
Essential in your HDMI installation, the HDMI cable provides the best image quality from your various sources (Blu-Ray 3D reader, games console, HD media centre…). The quality is even improved by the use of High Speed HDMI technology.