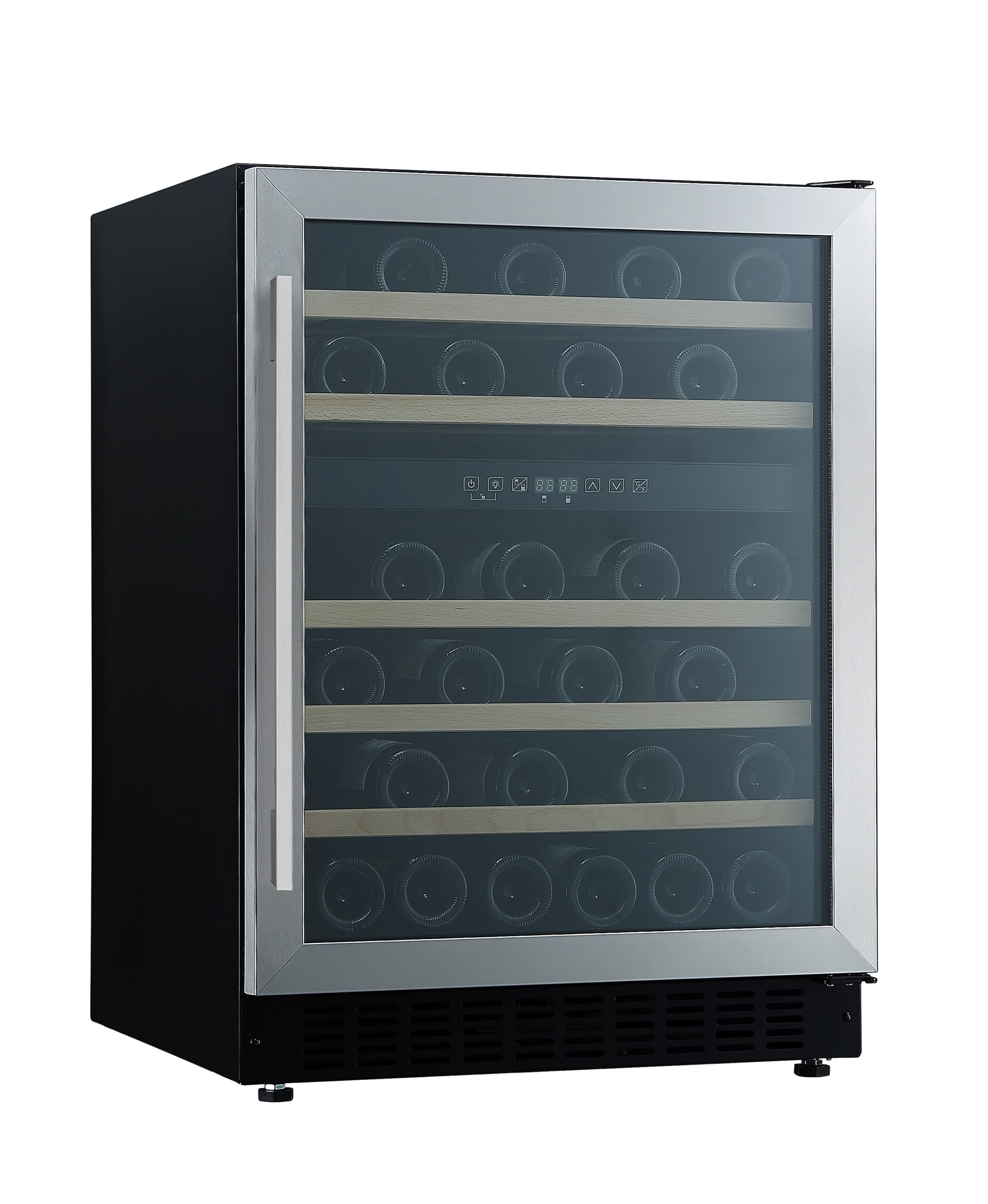 Uncategorized
Wine cellar 46 bottles
SCCVI60462
Wine cellar 46 bottles in black glass is easy to install in your home thanks to its compact size. Easily adjust the temperature monitoring by dint of the exterior display. Moerover, the LED lighting allows to enhace your vintage wine.
Design, economical and powerful : choose the wine cellar 46 bottles of Schneider.
Directly adjust your built-in wine cellar from the outside door. Then, avoid to open the door many times : energy savings ! With its outdoor light, even a small bottles selection deserves to be enhanced.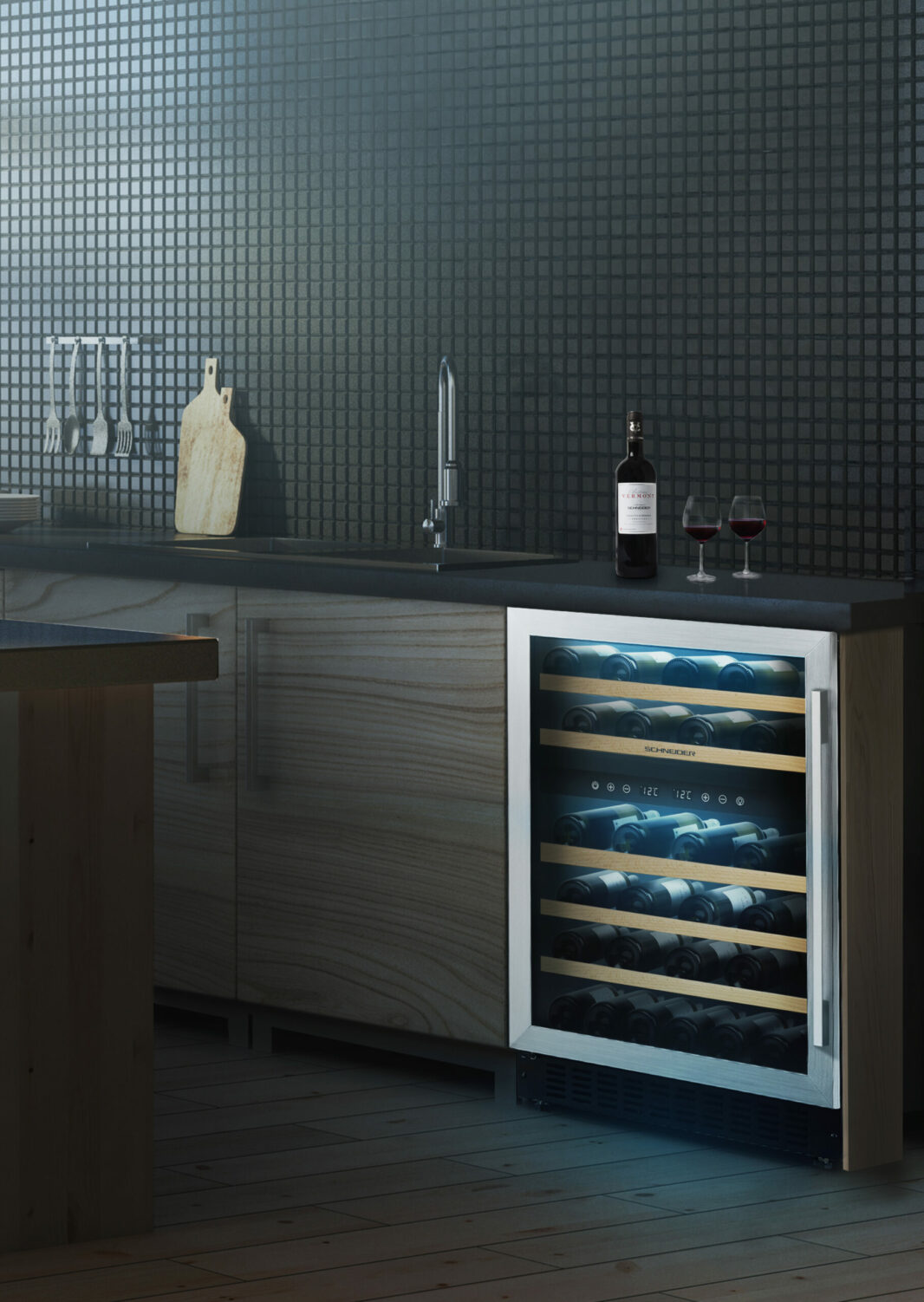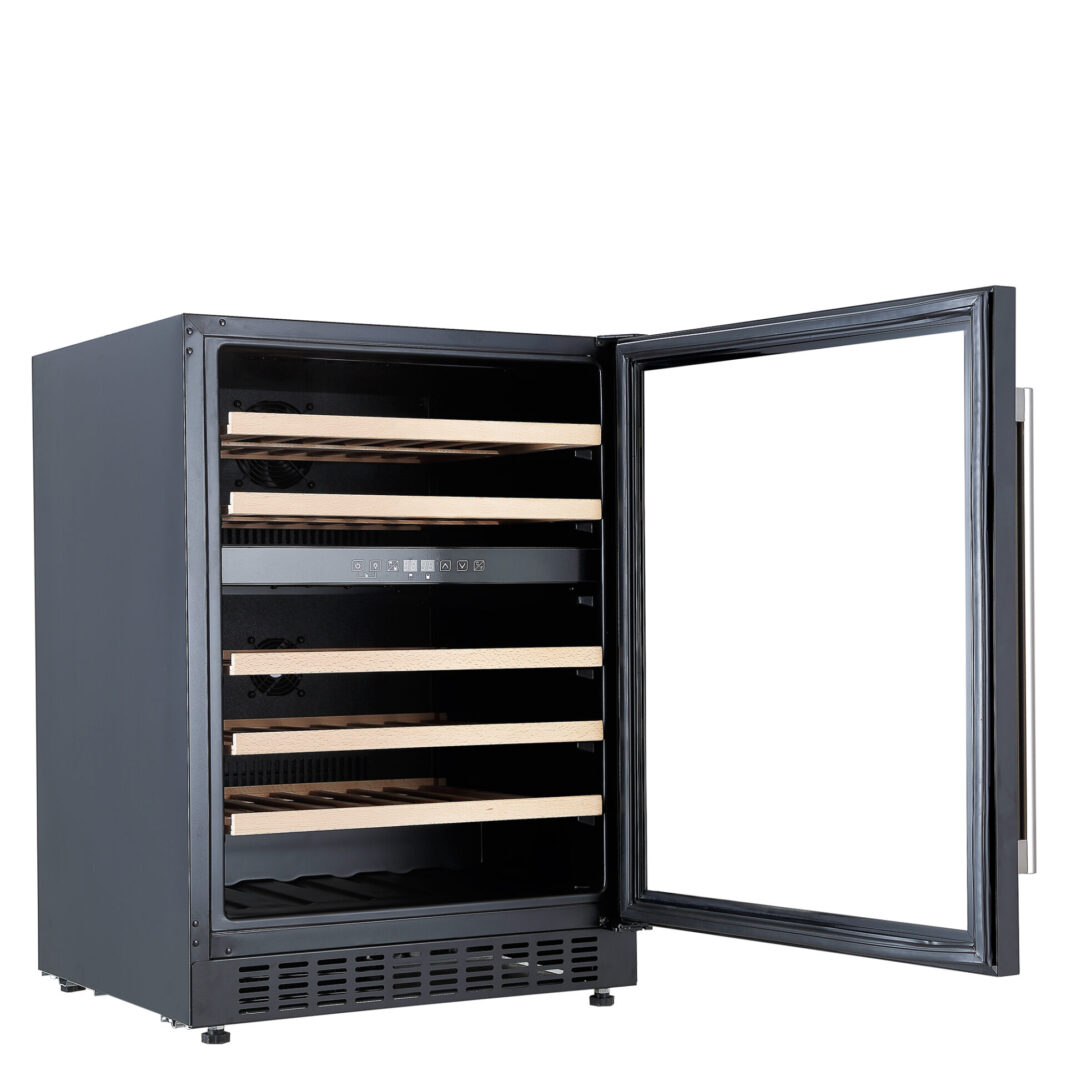 With its sleek design, this wine cellar fits perfectly into your kitchen.
It allows you to always find all types of wine at your fingertips thanks to its two temperature zones.