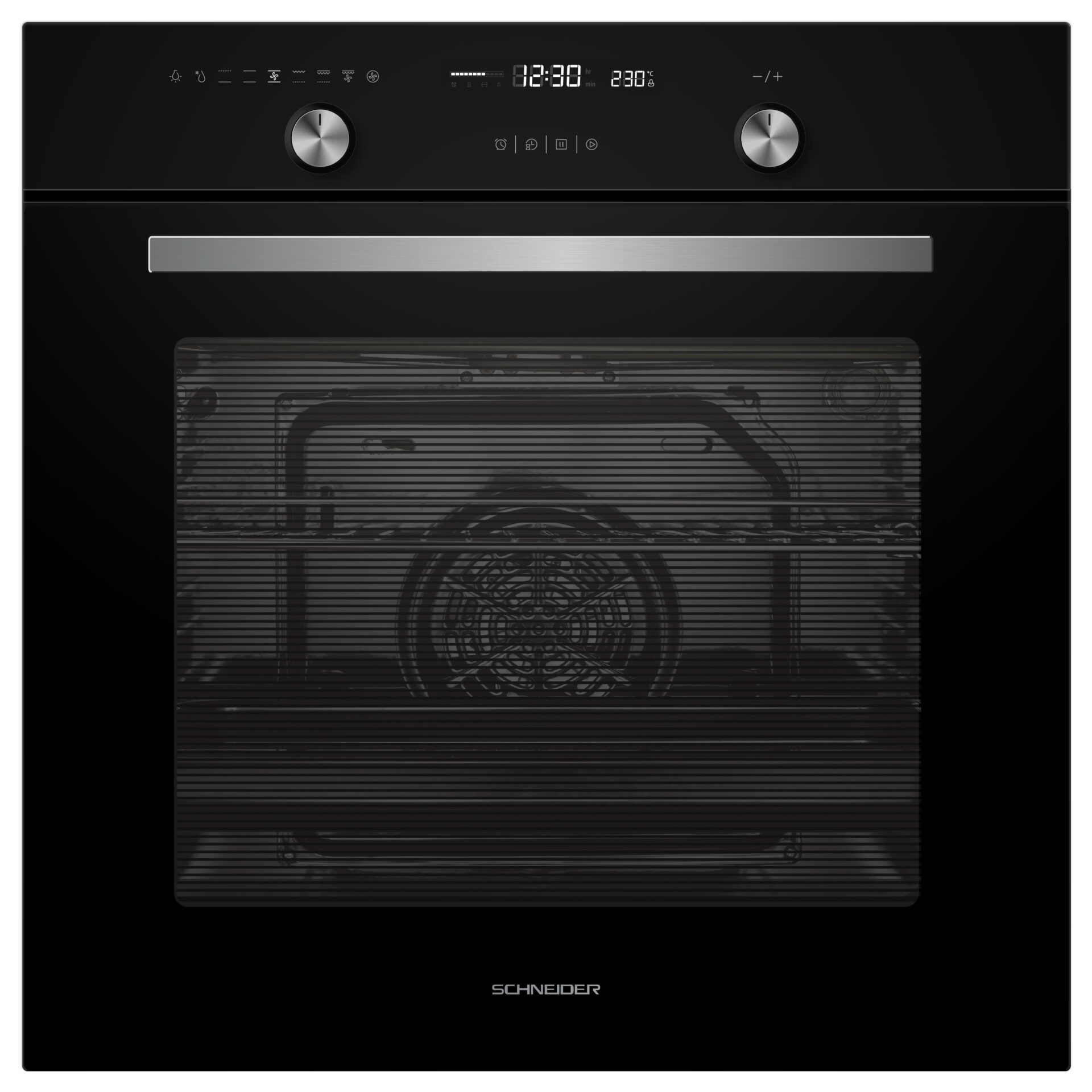 Uncategorized
Built-in oven 70L – SCFP6070N1
SCFP6070N1
The Schneider built-in oven facilitate your everyday life with the cataysis function, large size and forced-air furnace.
Temperature recommendation
For special occasions, don't fail neither cooking with the Schneider built-in oven.
Do you often cook for many guests ? This is the oven you need with its 70 L of capacity, one of the largest on the market. Its screen with white display gives all essential information to succeed your dished, for example the ideal temperature for each cooking method. After the meal, the oven keep clean thanks to the pyrolysis function.