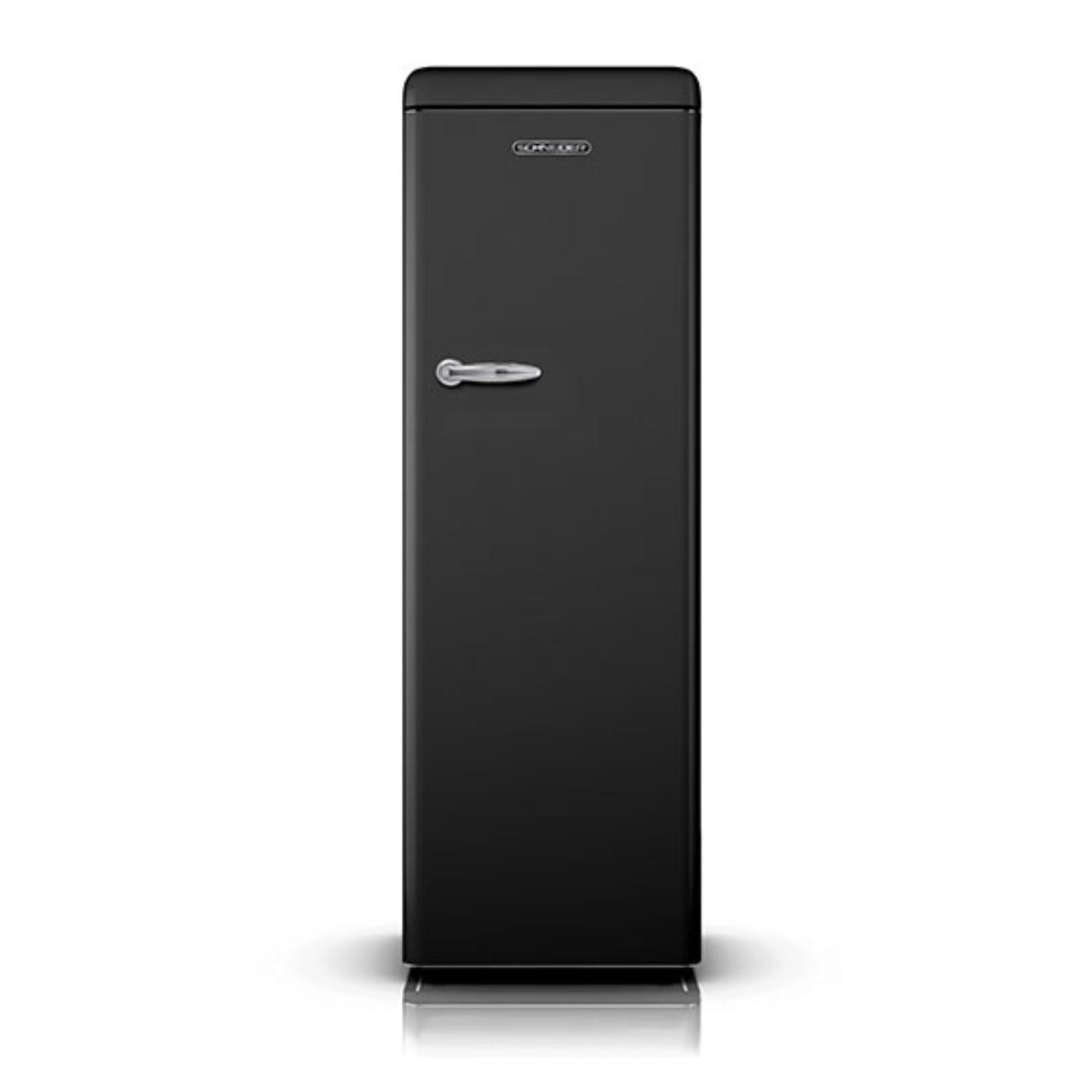 Vintage
Vintage refrigerator with 1 door in black matte 328 L
SL328VB
Schneider is proud to present this single door vintage refrigerator, which brings a retro touch to your kitchen without abandoning modern technology. Its advanced air-flow technology offers you the best food preservation ever!
Continuous air circulation system
Choose Schneider's air-flow vintage 1-door refrigerator today and enjoy beautiful design, utmost efficiency and total energy saving all at once!
Schneider's smart and dynamic cooling technology ensures a consistent temperature and a low humidity level throughout the entire refrigerator, meaning you can store your food wherever you like. The fridge makes a rapid return to optimal temperature after opening and closing the door. The convenient LED ceiling and side lighting allows you to see all your refrigerated products with ease. A refrigerator consumes energy continuously, although with its A ++ rating, Schneider's air-flow fridge is both great for the planet and your energy bills. Inspired by the 50s with seductive curves, stainless steel handles and a matte black finish, Schneider brings a stylish touch to your home.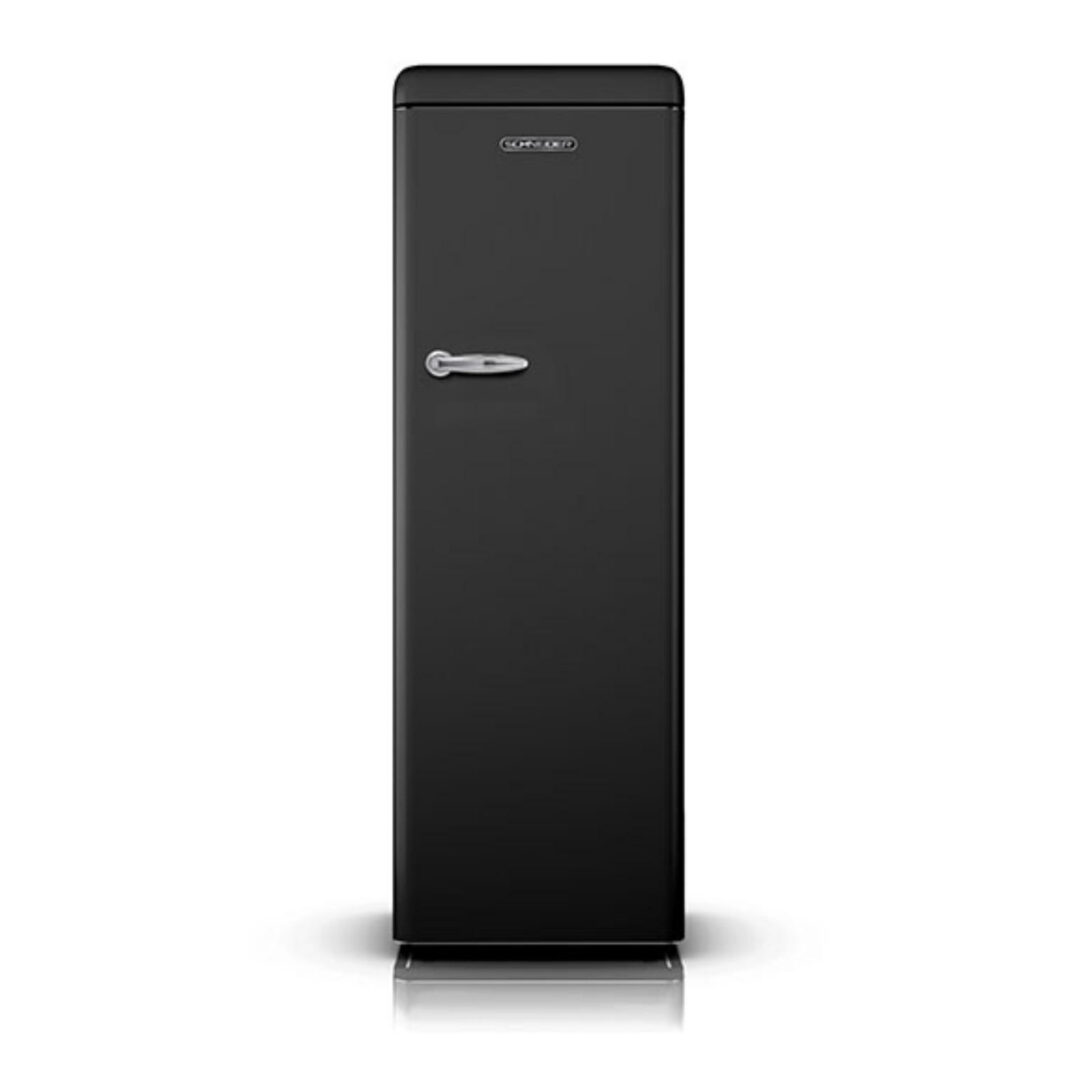 Réfrigérateur vintage 1 porte noir mat 328 L