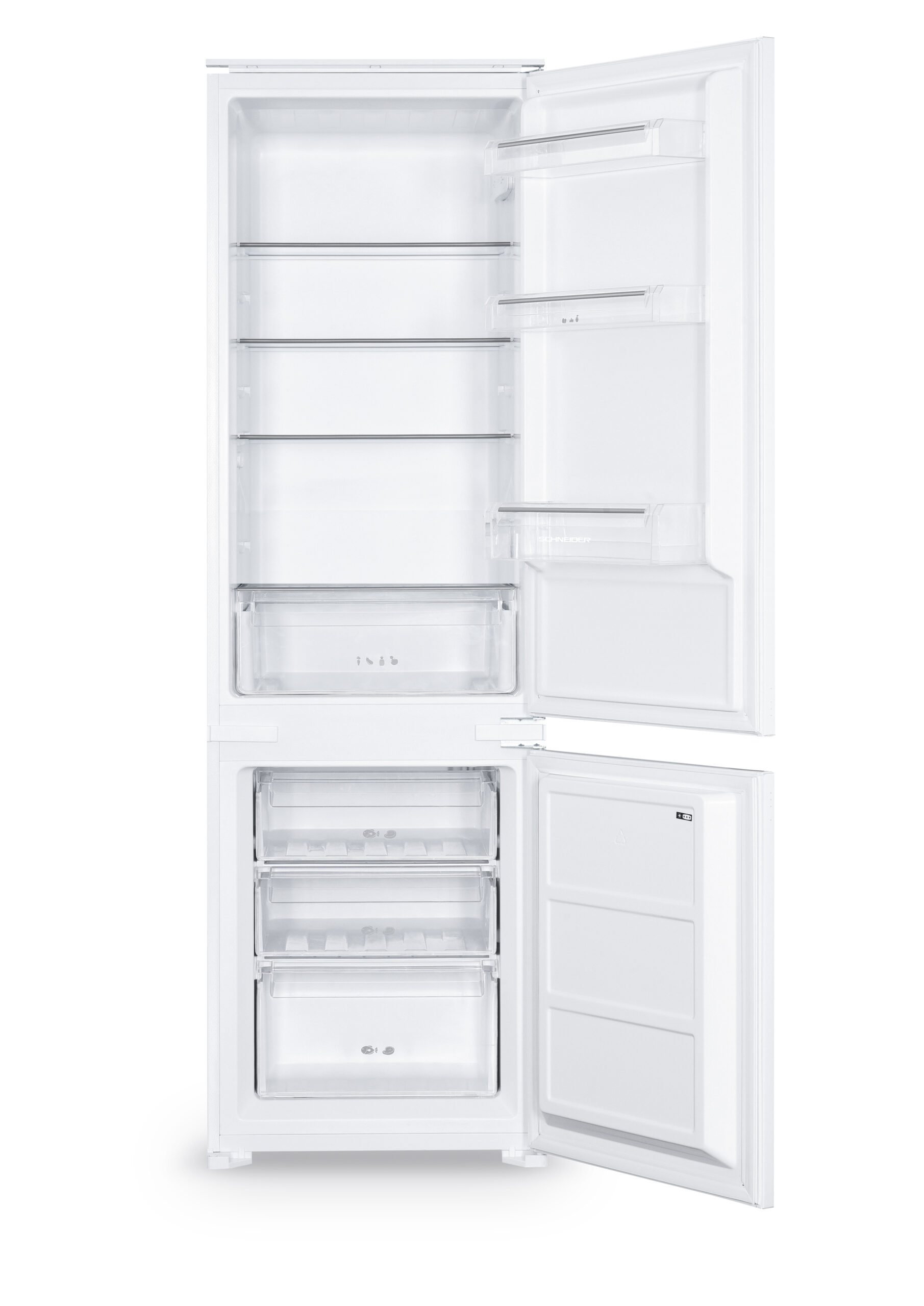 Large electrical appliances
Refrigerator 248L
SCRC77SSA
The static built-in refrigerator of the contemporary range is aesthetic and equipped of ultra-pratical functionnalities.
Static refrigerator with automatic defrost
Economic, powerful and contemporary : choose the Schneider static refrigerator.
Well thought : equipped of automatic defrosting function and LED light, the static refrigerator is simultaneously economic, sustainable and powerful. Pleasant, LED lighting brings additional comfort to the interior of your refrigerator while consuming less energy. The silver interior finish brings a touch of elegance to your static refrigerator allowing to store the equivalent of 111 liters of food. It is also equipped with a freezer section.
Go sustainable with the Schneider static cold refrigerator!